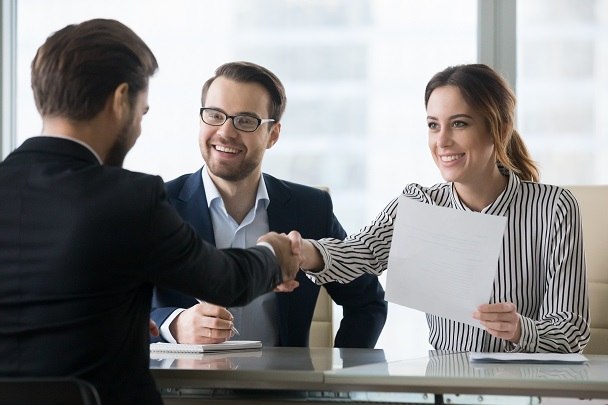 What is PDS About?
The Professional Development Seminar is an annual event put on by the Delta Lambda Chapter of Beta Alpha Psi in partnership with the NMSU Accounting Department and various accounting professionals from around the region. The event consists of a day-long series of workshops taught by professionals on topics of interest to students such as interviewing, career options, and preparing for the CPA exam. Students also have a chance to participate in mock interviews with professional recruiters, to gain understanding and practice concerning how to interview for jobs and internships in the future. The event provides a premiere opportunity to network with accounting professionals, and for students to improve upon their professional development and prepare for job-seeking in the future.
A full presentation with details about this year's event can be found
HERE.
The dress code for this event is Business Casual. A presentation on how to dress for professional events like PDS can be found HERE. This presentation will give you a better idea of what to expect in terms of how other attendees will be dressed, and advice on how to prepare your appearance to make the best first impression possible.
Who should attend?
Anyone with an Accounting major or minor. We especially encourage students in Accounting 221 or 222 to attend!
When and where is it?
When: May 8th, 2020, 8:00 AM – 1:00 PM
Where: Hotel Encanto De Las Cruces, 705 S Telshor Blvd, Las Cruces, NM 88011
How much does it cost and what do I get for my money?
Professional Development Seminar provides an opportunity to grow your personal network, educate and prepare yourself for what to expect during next fall's recruiting for internships and job offers, provides seminars taught by current professionals in the accounting profession on different aspects of personal and professional growth and development, as well as offering breakfast and an etiquette luncheon. The lasting impact of this time spent is most definitely worth the amount it costs!
If you would like to attend the event you MUST pay the registration fee in full by NOON on April 15th. This is the absolute deadline to pay.
Contact our Treasurer Sarah Jenkins in person, at a meeting, or by email at sarah219@nmsu.edu to make arrangements for paying in cash or by check.
$21 if paying online
To register for PDS, click on the link at the bottom of the page. If you plan on doing a mock interview, please email your resume as a pdf file to bapnmsu@gmail.com. For the subject line of the email please have "firstname_lastname_resume."
Resumes and Registration are DUE APRIL 5th.
If you have any questions about PDS please contact our President, Marcanthony Scoggin at scogginm@nmsu.edu or our VP of Professional Development, Monica Ramos at mramos@nmsu.edu!